Incorporated in 1967, HGE has built a solid reputation in the sale and servicing of used printing, packaging and bindery equipment. HGE's inventory offers a wide range of makes and configurations to choose from.
Whether a piece of equipment is purchased "as is" or reconditioned, HGE is equally committed to ensure that each and every purchase is handled with the highest degree of professionalism, from the inquiry stage all the way through the conclusion of the sale.
With 48 years of continuous service, HGE is proud to be one of the longest operating companies in the secondhand printing equipment supply sector in the world. HGE continues to strive to meet and exceed customers' expectations and confidently looks to the future.
Large owned inventory
Machinery removal and containerizing
Freight and logistics
Machine cleaning and painting
Full refurbishment
Turn-Key installations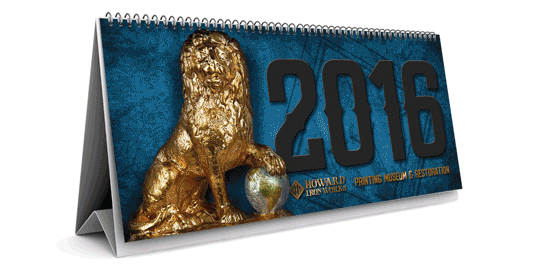 A PERFECT HOLIDAY GIFT FOR THE LETTERPRESS ENTHUSIASTS ON YOUR LIST


Following a tremendous success in 2015, HIW is pleased to offer the 2016 edition of HIW Calendar. The calendar features twelve beautifully restored presses and bindery equipment carefully chosen from our Collection. The HIW Calendar is quickly becoming a collector's item and keepsake to be enjoyed for a long time. Available in limited quantity - don't miss out on the opportunity to own your own copy.. The 28-page desk calendar is 11" wide by 5" tall, printed in full colour, coil-bound with a built-in stand. HIW exclusive product.




Buy Now


See and hear what our customers say
about us.



Quick Links to HGE's Products and Services